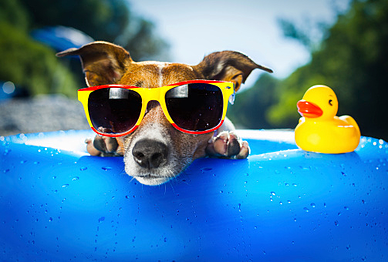 It's no secret that the heat makes workouts, runs, and outdoor activities a tad bit more challenging. Ok a lot more challenging for some of us, but what you might not realize is there is a lot of opportunity in summertime marketing.
Summertime marketing can brighten your leads, to reveal opportunities you might have never realized. With the fourth of July now behind us, we've put together some simple marketing ideas that can bring the sunny side of summer to your email marketing, promotions, and social media.
"Summerize" Your Offers
Consider offering seasonal promotions, specials, or offers. Your once drab offers can now play on summertime words and activities. By adjusting your phrases, colors, and images you can often inject your marketing with that happy go lucky feel of summer.
Examples of Summertime Offers:
If you're a local restaurant or bar, instead of offering a standard Happy Hour, switch it up and offer something a bit more specific: "Half Off Summer Cocktails from 5-9pm on Tuesdays." This will give your patrons a specific time and day to remember your fun offer, plus they will associate your business with something up-beat and light like summer.
If you're a little more technical, like a company who offers phone software; instead of sticking to technical jargon like Free Hosted VoIP Demo, trade up for something a bit trendier like, "Kick Back Poolside and Get a Free Demo Today!"
Spice Up Your Emails for a Flair on Email Marketing
Writing emails can sometimes turn into a redundant marketing activity that evolves into an all to-predictable template. Put plainly, when your emails sound boring, they don't work. When you get in a pattern, turn up the heat and add in some spicy words to peak the interest of readers:
Beat the Heat
Cool Down
Sizzling Deals
Summer Fun
Take a Dip
Celebrate Summer in the Sand
Celebrate Summer with Dad
4th of July Special
Matching your marketing style with the seasons, can really boost your leads. Simply by associating your business with a "Feel Good" topic like summer is a great way to show your business has personality. If you need help planning your summer marketing please contact us!