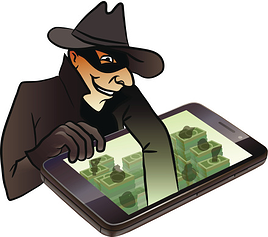 Businesses have been made well aware of The Heartbleed Bug, and they should have taken measures to protect you by now. If not then your privacy door is open and your information could be harvested. How can you tell if your favorite site, merchant, or software is protecting you? Most have notified their users and asked them to change their passwords, however some big names are still slacking on protection. If you have not been notified then it is possible the site has not made changes to their SSL, so it is very important that you follow these three steps.
* If you are a business and need help protecting your site from Heartbleed go to our recent blog on defending against Heartbleed.
3 Steps to Keep Your Information Safe from Heartbleed:
If you have not been notified by a site, then contact them and ask if they have upgraded their SSL, and been issued a new SSL certificate.

Test the website: If they don't answer or you don't want to contact them directly then you can use these tests to check if a website has done so:

Heartbleed test

,

Last Pass Heartbleed Checker

, or the

Qualys SSL Labs Test.
Clear your web browser cache, cookies, and history. Not sure how? Below is a list of directions for clearing Chrome, Firefox, and Internet Explorer 9.
Reset all your passwords. Yes, we know this is a pain and you can't even imagine this, but it has to be done. If you don't change your passwords you will still be at risk. Important note: If the website you are using has not upgraded SSL or been given a new certificate then there is no point to changing your password. Password changes must be made after the website takes steps to protect you.
How to Clear Your Browser Cache, Cookies, and History:
Chrome:
In the browser bar, enter: chrome://settings/clearBrowserData
Select the items you want to clear. For example, clear browsing history, clear download history, empty the chache, delete cookies and other site and plug-in data.
Firefox:
From the Tools or History menu, select Clear Recent History.
From the Time range to clear: On the drop-down menu, select the desired range; to clear your entire cache, select Everything.
Click the down arrow next to "Details" to choose which elements of the history to clear. Click Clear Now.
Internet Explorer 9
Go to Tools (via the Gear Icon) > Safety > Delete browsing history....
Once there, choose to delete Preserve Favorites website data, temporary Internet files, and cookies.
Thank you for reading our blog, if you have any questions about Heartbleed please add them to the comments below or contact us. We are happy to help answer or solve your privacy issues.