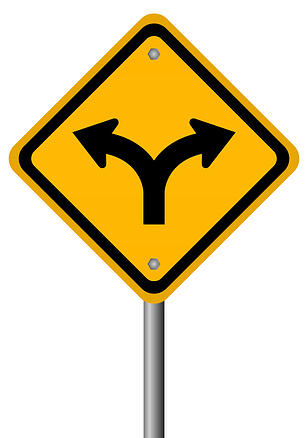 As a business owner you are always thinking about how to be popular with your customers but also have authority in your industry, right? Well it kind of works the same way in the internet world. Which one is better though? Authority or popularity? Which ones does Google consider to be more important? Keep reading to find out!
In Matt Cutts' recent video blog he answered a question asked by a user with the name of "Blind Five Year Old." (OK, yes that's a really weird user name but let's move on from that because they actually had a really good question)!
The question that was asked was "As Google continues to add social signals to the algorithm, how do you separate simple popularity from true authority?"
Matt Cutts says that page rank should NOT be the factor that determines popularity but instead that determines reputation. Reputable websites often have more links to them, which seems obvious after you think about it.
One thing I found interesting was that Matt Cutts deliberately said he was going to ignore the first part of the question, which was asking about social signals (social media networks, I'm assuming?) My question is why would he ignore that part?
I guess it's because Google is still in the works with changing the algorithm and are still trying to figure in just how much social networks should play a role in the puzzle? What do you think?
Here's the video for you to check out:
Also, I found this blog I'd like to share that goes through the video step by step and offers some good explanations and discussion.
Authority vs. Popularity: Matt Cutts Teases New Google Search Result Shake-Up
Posted by Jennifer Slegg, Search Engine Watch
Over the years Google algorithm has been changing to take into account social factors more than they were previously. And with a lot of social sharing comes the issue of how to separate knowing what is simply popular, or even a one-hit wonder in the social media world versus something with true authority. This is the latest topic from another of Matt Cutts' Google webmaster help videos.
As Google continues to add social signals to the algorithm, how do you separate simple popularity from true authority?
"We've actually thought about this quite a bit because from the earliest days it would get us really kind of frustrated when we'd see reporters talk about PageRank and say PageRank is a measure of the popularity of websites because that's not true," Cutts said. "For example, if you're to look at sites that are popular, for example porn sites are very popular, but people tend not to link to porn sites. On the other hand, if you take something like the Wisconsin real estate board, probably not a ton of people go there, but quite a few people do link to government websites."
This is definitely true. PageRank was simply based on popularity, we would definitely see a different mix of websites with higher PageRank than they currently have.
"So popularity in some sense is a measure of where people go, whereas PageRank is much more a measure of reputation, it's much more reputation of where people link, and there is a disparity there or else porn sites would have the highest PageRank and government sites would be very, very low within our ranking system, and that's not the way that things work. We tend to see more links to reputable government websites."
So as Google can separate between popularity and authority, how does it then decide based on those factors which search results to show for specific query.
[Continue Reading the Original Article: Authority vs. Popularity: Matt Cutts Teases New Google Search Result Shake-Up]
Related Posts:
Internet Marketing Tips: What You Should Know About Google's Newest Panda Update