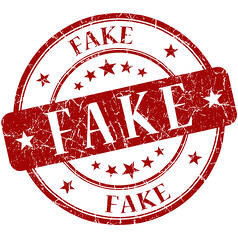 Have you seen Old Spice's recent marketing campaign with its fake website pages? If not, you need to take 10 minutes and go through them because they are absolutely hilarious! Old Spice definitely knows what makes a good website in this aspect—something that is entertaining to all.
I do not use Old Spice nor do I buy it for anyone I know. I would never, ever visit their website. Well, at least that's what I thought. Old Spice has been known to come up with creative marketing ploys but this is definitely a whole new level!
To understand what I mean, click on this link: "Push Up Muscle Shirt." Let the page sit there for a moment or click one of the call-to-action buttons such as download now. A video will then pop up (with a half naked man, of course because it's an Old Spice ad) calling you out saying you need an "internetervention."
Just look past the part that he doesn't have a shirt on because what he says is pretty comical. Each one has a custom video tailored to which website you were viewing.

(Photo Source: Old Spice
Here's some more of Old Spice's prank sites:
Brodominiums—Live In a Condo Inside the Gym
Old Spice's marketing team sure knows how to take risks, and they work. To get someone like me to watch all of their fake websites and get infiltrated with Old Spice advertisements is quite the challenge. Mission accomplished. Well done!
The best part of these fake websites is that you can send the link to a friend and play a prank on them. For example, if you have a friend who works out constantly, practically lives at the gym and is searching for the newest bulking products online, it's time for an internetervention—so you send them the link.
Now, I'm not saying this is the key to what makes a good website. Definitely not! But we have to give them props on creativity. Something like this is a good example of how your business can think outside of the box sometimes. Soak all of this in and take it as inspiration to consider all of the possibilities in your internet marketing strategy and website design.
While the websites were fake websites, style wise they weren't bad! You couldn't click to go anywhere else of course because it then directed you to the video but for a front page, Old Spice's fake websites were following the basic rules of what makes a good website.
Here are just a few things you should have on your website:
Important information should be above the fold
Calls–to–action should be on every page
Calls-to-action should direct visitors to a landing page
Any guides or free offers should be hidden behind a form
Visitors should know what you do or sell in the first 5 seconds of seeing your website
Your writing should be in second person and be compelling
Pictures
Social Media Links and Sharing Buttons
A Blog
A Large Number of Indexed Pages
Which one did you think was the most entertaining? Did you send any of them on to a friend who needs an internetervention?
Related Posts:
What Makes a Good Website? [Free Website Assessment]
What Makes a Good Website? Follow This Recipe