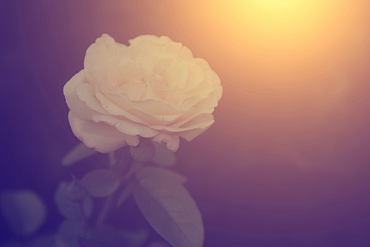 Today, I was reminded of life's uncertainty as I realized the unexpected passing of a kind man I have worked with over the last nine months. Even though I have never met him, I feel like I know him, and I'm left with a lump in my throat and a sadness in my heart that I will not be interacting with him any longer.
All of us at Half a Bubble Out would like to acknowledge the passing away of a valued writer we developed a relationship with over the past nine months. John "J.D." LeCoq began writing for us in May 2013 as a freelance writer we found on Zerys, a content creation service. J.D. was a very warm, friendly person, always grateful for the writing work we were sending him and affectionately starting each email correspondence with me as "Hey Miss Paige" and signing off with "Your Pal and 'Ol Writing Dog."
It was evident that J.D. loved to write, appreciated the work, had a sense of humor and a deep love for his family, as best illustrated in his own words below in an excerpt from one of the last emails we received from him.
We share it with you to honor J.D. and give you a glimpse of the good man we knew him to be:
Hey Miss Paige,
Well, my girls are gone. I miss hugging Ava Nicole so much my arms hurt. I wrote an update on Twitter about how my doctor had told me it was time to start making sure my heart was fine. I called him and told him it had to be doing well. Because if it took that jolt I don't know that anything else was going to do it up that bad!! But then I began to think and wrote this down also. It's not even my heart inside of me anymore. Ava Nicole has mine!! I don't know whose heart I have or how it got there but I have someone's or something in there.
I have been at home alone from Wednesday to late tonight this week. My wife was in Florida, at Amelia Island, looking at the Ritz-Carlton resort. They have their big strategy meeting in October and it will be held there this year. She has to go ahead several times to check it out and make arrangements and such. Hey, someone has to do that job.
It's Valentine's Day. So, Happy Valentine's Day to you and Sydney. My wife and I don't generally take part in the flower giving. We do get some Godiva chocolates. And every year I add another rose in our rose garden for the wife. This year will be our 20th anniversary.
So have a great day and a great weekend. We are going to have gorgeous weather here. It's time to get out and get in the garden. I am ready. I will talk to you again soon.
And once again, thanks for the work and for showing the confidence you have in me. I am here to do whatever you need.
Your pal and ol' writing dog,
J.D.
I came across a few other lines from J.D.:
You know I am really enjoying this. I always have positive thoughts when I begin something. I started on Zerys and just had a good feeling about it all. I could never have imagined meeting a client like you and Half a Bubble Out and having so much fun. In many ways you are my writing savior.
No J.D., you were our writing savior and we appreciated every word you wrote. You will be missed.
View J.D.'s blog here.
View the obituary of John David LaCoq here.