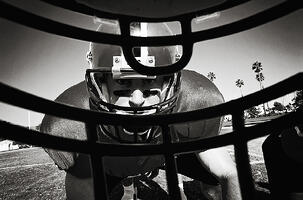 Social media and the Super Bowl go hand in hand. So, of course before the big game day has even arrived people are already sharing their favorite leaked Super Bowl commercials via Facebook, Twitter, Google+, you name it. Continue reading to view some of the best Super Bowl commercials of 2014 and the companies behind them who understand why social media is important.
Many may question why a company would release their commercial before their grand debut. But, arguably speaking the companies that are doing so have already won over the crowd. What better way to promote your content than to post it on every social network and have people share it socially leading up to the game? Now, instead of those people sitting on the couch at the party wondering what commercials will come across the screen next, they will instead be anxiously waiting for that one commercial they've already viewed on Facebook or Twitter and liked so much. It will also prompt dialogue at the party about that commercial since everyone has already seen it. But, that won't stop them from wanting to see it one more time.
37.6 percent of viewers will look up Super Bowl advertisements before the game
1 in 4 viewers will post about Super Bowl ads on social media before the game (Mashable)
Some of the best Super Bowl commercials of 2014:
Budweiser—"Puppy Love"
Ahh Budweiser comes through again. I mean, they almost have to with the reputation they have with their commercials. But they blew it out of the water this year. I can't sign onto any social network without seeing this video being shared. While there was no beer at all in the commercial, the puppy was so cute, so who cares. Bravo, Budweiser. Budweiser definitely knows why social media is important.
Kia Matrix
Not much to say here other than it's a pretty epic commercial. Makes me want a Kia Matrix.
Cheerios—"Gracie"
Cheerio's has a great way of personally connecting with viewers. They are a well-known brand around family households and they take advantage of that. They also make their ads very relatable. Anyone of us can picture ourselves sitting at the kitchen table in the morning eating breakfast—and they know that.
Volkswagen—"Wings"
How creative! Volkswagen knocked it out of the park on this one. They even managed to keep it related to their product, what a concept.
Hyundai—"Dad's Sixth Sense"
Looks as if car commercials did well this year. Here's one from Hyundai that every one of us can relate to. It just seems to bring a smile to your face while watching it.
Axe—"Peace"
Interesting choice for Axe. Most of us expect to see some half-naked guy or girl at least in there somewhere. Good job for them for making something that has more depth.
Chevy—"Romance"
Now, this is just too funny. Well, the last 5 seconds. Who doesn't love seeing a cow stick its tongue up its nose? That's talent, for sure.
So even though people have been chatting weeks prior to the Super Bowl about the best ads, it won't stop. Afterwards, people will continue to chat about them, share the videos on social media and follow brands socially.
Also, check out this cool infographic:

(Mashable)
What's your vote for the best Super Bowl commercial?