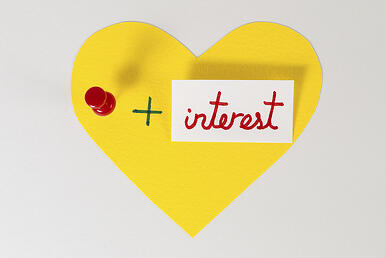 In today's world social media marketing is extremely important for your business. We know you've heard this before, it's no secret. However, the most difficult part is knowing what social networks your business should actually be on. This blog will help you to decide if Pinterest is the right social network for you to promote your business on and if so, how to go about doing it.
Ah, Pinterest. The still relatively new, but growing social media network. I still remember the first day I was finally accepted as a user (in the beginning you had to be invited to become a member, fancy right?). I pinned my little heart out creating boards full of recipes, trendy clothing, cool interior design, etc.
Pinterest can be an extremely successful strategy in your social media marketing as a business. Needless to say, Pinterest is not for every business. Pinterest is best for businesses that have a product or some sort of visual information they can promote. Besides, isn't that what Pinterest is anyways? A bunch of pictures pinned to virtual corkboards. Most people don't click to see where the link goes, they pin it because it is visually pleasing; the recipe looks yummy, the puppy is cute, the beauty tutorial is alluring and so on.
Posted by Rebekah Radice
Below are 7 ways to use Pinterest to cross-promote your business and support your additional online and social media marketing efforts.
1. Custom Product
Create a custom board that showcases a specific product. Pin various images, including a description that tells the story behind the product.
You will pin images from your blog, website, Facebook, Google+ page or even landing or marketing page. Each pin will then create a link back to the original content, cross-promoting that particular channel.
Lets say you sell coffee makers. We're going to use this example due to my love of coffee and almost compulsive need to find the "perfect" machine. So, humor me.
You have done your homework and you know exactly whom your target market is and what they're looking for. You are now going to share that knowledge through Pinterest boards.
What are the unique features or accessories that make your product special? (e.g. pause and serve, integrated pods, built-in grinder or permanent filter)
Pin those images and make sure your board name identifies exactly what you are trying to convey. It might look something like this, "How to Make the Perfect Cup of Coffee." Do you think a few people are searching based on that exact question? I would say yes!
[To Read 6 More Ways Read the Original Article: 7 Ways to Use Pinterest to Cross-Promote Your Business]
Do you use Pinterest for your business? What techniques have you found work the best?
Related posts:
Why is Social Media Important in Your Marketing Strategy?
Why You Shouldn't Leave Social Media Marketing to the Intern