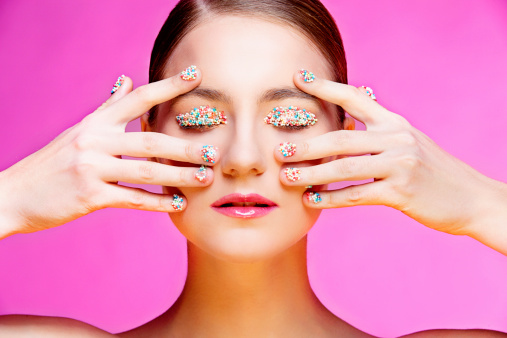 I like myself some eye candy. I'm not talking about David Beckham in boxers or Justin Timberlake bringing sexy back. I'm talking internet marketing eye candy -- graphics, images, videos, graphs, and infographics. They add some sex appeal if you will to any blog post, ebook or webpage. They show a different representation of the information, which in turn reaches your different business personas.
We've been talking a lot about infographics around here lately. We have a whole slew of ideas of infographics to create, and have even started getting our designers and interns excited about them. I get excited any time I find a good infographic to embed in a blog post.
Which is why I was surprised when I watched Rand Fishkin on his latest Whiteboard Friday video about what he had to say when it comes to infographics versus visual assets. I have to say that if they are done correctly infographics can be effective, but don't underestimate the power of other simple visuals in your internet marketing strategy.
Posted by randfish

The marketing industry seems to have a love-hate relationship with infographics. When they're really done well, they can be effective ways of conveying a lot of complex information in a way that's easier to digest. The problem is that relatively few of today's infographics are really done well, and many are simply created for shallow SEO benefit.

In today's Whiteboard Friday, Rand talks about the differences between infographics and visual assets, and why the latter are far more effective in our efforts.

Whiteboard Friday - Visual Assets better than Infographics_1

For reference, here's a still of this week's whiteboard:

Video Transcription

Howdy, Moz fans, and welcome to another edition to of Whiteboard Friday. This week I'm going to take a stance. It's a little bit of a strong and contrarian stance. I'm going to say that I really, really dislike most infographics. In fact, not even most. The vast majority of infographics I strongly dislike. And that said, I really like visual assets. Today I'm going to try and explain the difference to you and show you why I'm a huge believer in one and such a disrespecter of the other.

So the typical infographic and the thing that frustrates me about it so much is that it's really designed primarily to get embeds, to get links, potentially to get some traffic and build some branding. But it's actually not optimized for a lot of these things. In fact, because

[ by randfish from Moz Blog ]

[ Read original: Why Visual Assets > Infographics - Whiteboard Friday ]