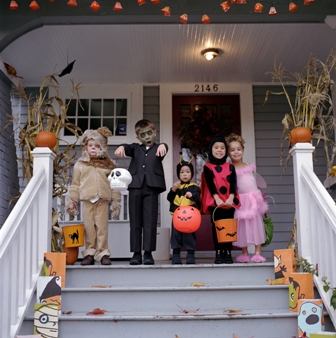 I've been doing this whole inbound marketing thing for about 10 months now. When you live it day in and day out, you start to learn some tricks of the trade from industry experts, your coworkers, and good 'ole trial and error. As a treat we'll share some internet marketing tips for you to give a try in your strategy.
1. Blog at least twice a week
Why? Because blogging is good for business.
Social Media Today reports that B2B companies who have a blog generate 67% more leads. You want more business, right? Blogging twice a week is the least amount if you want to start seeing things happen. But remember to be patient – it takes time – and don't you dare start blogging without a plan. Decide on a few keywords to use, and plan out your topics at least a month in advance. That way, when you sit down to actually write, you'll know exactly where to start.
2. Make sure your website is mobile-ready
Did you know that by the end of 2013 there will be more mobile devices on Earth than people? Mobile usage and activity is rapidly growing. So much so that 50% of the average global mobile web users now use mobile as either their primary or exclusive means of going online. (Source: Super Monitoring).
I don't know about you, but there is nothing more annoying than going to a website on your mobile device and not being able to view it. That company loses my business right away because I can't clearly see anything on its site. More and more people are turning to mobile devices like their phones or tablets and not even worrying about owning a PC anymore. Mobile is the new frontier. Do yourself a favor and first make sure your website is mobile-friendly, then consider if mobile advertising would work for your internet marketing strategy.
3. You don't have to use every social media channel
That's right! We give you permission to pick one or two social networks that work best for your business and your industry and focus your social energy there. Pick from the bigwigs – Facebook, Twitter, LinkedIn, Google+, or even Pinterest. You want to get your business page set up the right way, or else you'll have issues later on. If you have time to figure this out, great! Here's a guide to get you started on Facebook. But if you have no clue and think social media is frivolous in the first place, just give us a call and we can help. Your customers ARE on social networks and you CAN reach them with the right internet marketing strategy in place.
4. Set a goal to create 15 landing pages
Landing pages act as mini-websites offering your potential customers access to something they want. For example, if you're a homeowner looking for maintenance services and you see a call-to-action directing you to download the "Heating and Air Fall Maintenance Checklist" you click on it knowing that's something you should do for your home. You get taken to a landing page and fill out a form to get your offer. Now as the business offering the download, you have valuable information to nurture your lead. According to HubSpot companies see a 55% increase in leads when they increase their number of landing pages from 10 to 15. More landing pages mean more conversion opportunities.
5. Become a content curator
Have you heard of content curation yet? It's a new treat to marketers and writers that helps get more content on your blog. Essentially it's repurposing existing content other people have written, using all the ethical best practices and attribution of course. It's a great way to establish thought leadership, increase your brand's visibility, and helps with search engine optimization (SEO) too. Not only is it difficult to find time to write content, it's also easy to suffer from information overload. Check out our blog Internet Marketing Tips | The Art of Content Curation to get started.
6. Give Google a break
Google is always throwing us internet marketing consultants a curve ball. We do our best to stay on top of the trends and respond accordingly when Google does a major algorithm update like it's latest Hummingbird update. Instead of getting frustrated, remember two things: first focus your strategy targeting your business personas, then develop and SEO strategy giving Google what it wants. Ultimately, it's just trying to give people accurate results based on what they type into the search bar. It's up to you as a business to do relevant research – or hire an agency to do it for you – to learn the requirements Google sets to give your target customers accurate results that include your business.
7. We don't always know what we're doing either!
We're giving you this piece of insight as a treat, or maybe more of an encouragement! The inbound marketing industry is fluid and rapidly changing. It's always getting better, but there's always the latest and greatest out there to evaluate and test if it's a fad, trend or here to stay. We don't always know what we're doing, but we follow industry experts and our own intuition to stay on the forefront of the industry so we can offer you the best internet marketing tips we know.
Have a Happy Halloween and enjoy these few tricks of the trade as treats for you nibble on. If you'd like to chat more about an internet marketing strategy for your business, give us call. We aren't scary!