For some strange reason America has become desensitized to the death of large and small businesses. It's almost like Darwinism, in the strong surival kind of sense. According to the SBA, over 50% of small businesses fail in the first five years. What goes wrong? The death of these businesses is often blamed on a number of reasons including: Lack of experience, insufficient capital, poor location, poor inventory management, and low sales. The scary thing is, a lot of business owners believe their doors will never close and that these outrageous numbers do not apply to them, after all…they are special. Right?
Think again, even the big guys have to adapt and change when their sales are dropping. If you don't want to be one of those businesses that throws in the towel after five years, then you have to be able to adapt and grow based on your target market and on the economy. Yes it might take some extra time to plan out your personas, watch financial reports, or engage in social media, but these things could be what help your business grow and survive.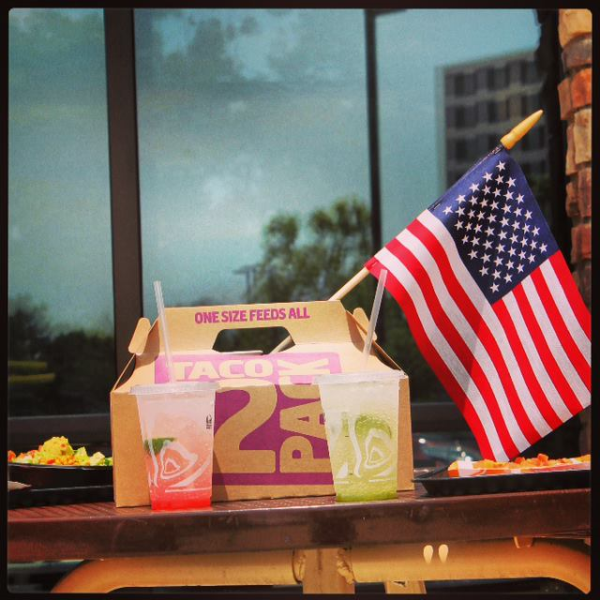 In January 2011, a class-action lawsuit was filed that alleged the majority of what Taco Bell called "seasoned beef" was ingredients other than meat. The chain, which had just come off its third year of flat sales, ended 2011 with a 1.4% sales decline systemwide.
While Taco Bell is nowhere near a small business, we can watch and learn from how they do business. And for the moment lets ignore Taco Bell's insanity when they launched the infamous toy dog gimmick. But that's a whole different story.
How Did Taco Bell Recover After the Beef Imposter of 2011?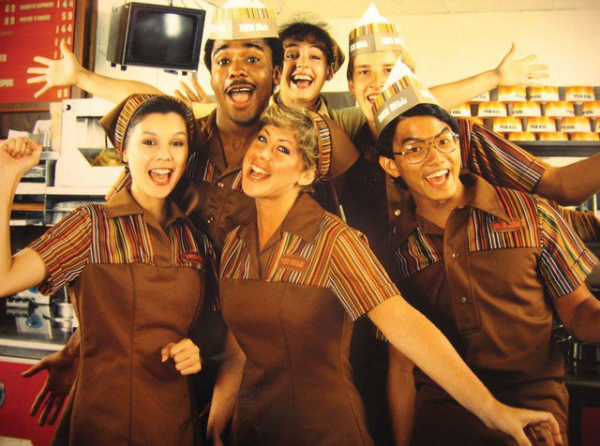 After the horrible news that its beef really wasn't meat, Taco Bell reached a low and realized things had to change. Brian Niccol, President of Taco Bell, says they were operating their business under the "crappy humor" to pitch new products to young men. Or, as he referred to one character in a TV spot: "a 24-year-old white guy being an idiot." The brand was literally becoming a punch line between late night comics.
Then came 2012, Taco Bell got serious with its marketing and made some big changes. It took three years and 45 prototypes to launch Doritos Locos Tacos, which sold 100 million in the product's first 10 weeks.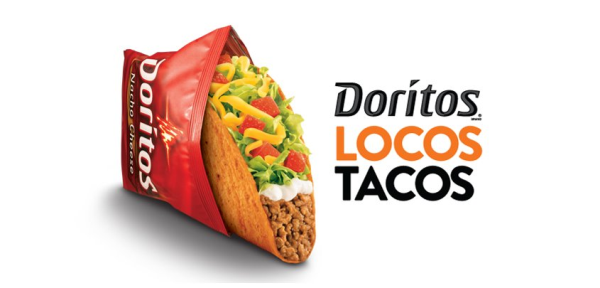 In 2012 Taco Bell showed an 8% increase in U.S. same-store sales -- more than twice the 3.3% gain of industry leader McDonald's -- after the most successful product launch in the company's 50-year history. But they didn't stop there! In March of this year, Taco Bell rolled out Cool Ranch Doritos Locos Tacos and in August, Fiery Doritos Locos Tacos. Taco Bell has sold more than 600 million of the original and Cool Ranch tacos in the U.S. since the introduction nearly a year and a half ago.
Not too Shabby.
Always Adapt & Change for Growth
So far this story sounds like Taco Bell just added a few products and hoped for the best, but what really went on beyond the taco? They made great marketing decisions and developed a plan that was targeted to personas, and even used some new social media.
In February 2012 it jettisoned the tagline "Think outside the bun" for "Live mas," and launched new creative for the brand that was supported with $280 million on measured media last year, according to AdAge Data Center, up 12% from 2011. The idea was to position the brand as more of a lifestyle or "experience," said Mr. Niccol, who joined Taco Bell as chief marketing and innovation officer in late 2011 after serving as CMO at Yum Brands sibling Pizza Hut. Chris Brandt, VP-marketing, was named CMO after Mr. Niccol became president of Taco Bell in May. Source.
Taco Bell Personas Get Sophisticated
Lets start off with a little back story on personas. Personas are ficticious characters or people made up to represent your business's different consumers. Taco Bell targets a couple different personas.
Male Millenials
Older Women
The Health Conscious
In the past Taco Bell has said to target male millenials. Think college males who are up late looking for a second dinner, but Taco Bell needed to reach them better. In 2012 they realized college students weren't staying up and watching T.V, they were on their laptops. They switched up their plan to look past common social media like Facebook and Twitter and early adopted social media like Vine, Pheed, and Snap Chat.
In June of 2013 the brand tweeted a vine with the one-word message: "Soon." Attached to the message was a video with a black screen onto which flames light to spell "New DLT." The video is also posted on the company's Facebook page. A number of Vine videos soon followed.
It's out of the bag. Coming March 7th. #CoolRanchDLT http://t.co/29GfV0B0

— Taco Bell (@TacoBell) February 13, 2013
Now that it were hitting its primary target it was time to look to a new persona, meet Sally, a 35 year old woman who is health conscious and really doesn't want the unwanted calories and fat from a 7 Layer Cheesy Crunch Burrito. So Taco Bell gave Sally what she wanted, the Cantina Menu. In the Summer of 2012 Taco Bell injected its business with the Cantina Menu. Its goals were to:
Increase Quality Perception
Appeal to the Health Minded
Target Older Women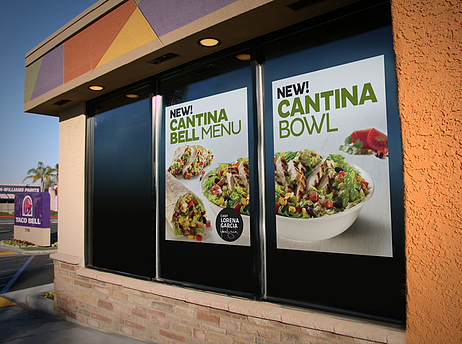 This new menu now makes up 5% of Taco Bell's sales and is climbing. It hopes to reach 10% however did not reveal at what date.
Testing Is A Good Thing!
With the Health Conscious menu taking off, Taco Bell has now begun testing "The Power Protein Menu." With more than 20 grams of protein and fewer than 450 calories this menu could help Taco Bell's sales climb even higher post recession. Taco Bell says it is aiming to reduce sodium and fat to appeal to this new market.
Consider The Economy & Your Prices
The last big change for Taco Bell took the economy into consideration. It realized some of its value items had begun to creep well over a dollar. So it revamped its dollar menu to include $1 items to bring back the reputation of being affordable.
What Did We Learn?
Hopefully after reading this blog you have learned a few things. Let's recap:
No matter what size your business is you must pay attention to your sales and company trends
Consider your own consumer personas
Don't be afraid of new things, social media may be the answer
When in doubt Test!
Adapt with the eEconomy
References: