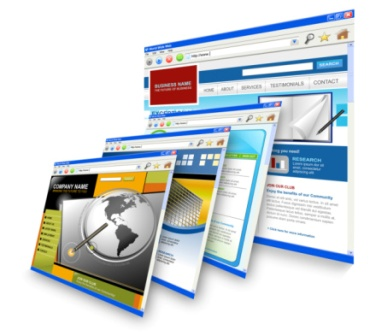 Alright all you fancy pants website designers and graphic artists, today is website design boot camp! We are going to tackle the question, what makes a good website suck. Your website looks like a million bucks but converts $0 a month. You can have a beautiful website but without these standard website regulations you might as well count your website as dead - which doesn't help your internet marketing strategy any!
Fail #1: Your Website Load Speed Makes A Turtle Running A Marathon Look Fast!
First lesson, if your website looks like a beauty but loads for days, then your chances of keeping visitors from bouncing is very low. Websites that have a load speed of 3 seconds or more are prone to have higher bounce rates right off the home page. What makes a good website is one that loads in less than 1 second.
Fail #2: Make A Fun Scavenger Hunt To Find The Navigation Bar
Now this may seem obvious but I have seen some websites that do a poor job at this. You land on a website and you have to stop and look for the navigation bar. Tip: Vertical menu bars are out of style. A good website uses a horizontal menu structure and places it somewhere CLEAR at the top.
Fail #3: Don't Spell Like A 3rd Grader!
For pete's sake! Make sure someone edits your website for grammar errors. There is nothing worse than having a spelling error in your company tag line or copy. This looks unprofessional and lazy. Take time to carefully look over your site for silly spelling errors. Spelling more than other things is what makes a good website really suck!
Fail #4: Don't Make Your Medical Website Look Like A Punk Rock Band Fan Page
The right colors make a good website. When designing your website, make sure you use the appropriate colors. Here is a color chart with meanings that you can use to bring different feelings to your website. Tip: Pictures and the color red are the first elements that a person will look at when visiting your website.
Fail #5: Make Sure People Can Contact You
What good is it to have a website without a clear way for people to contact you? Make sure your contact page is on your menu structure as well as on a CTA button if possible. People want to know they can contact you easily without hassle.
Fail #6: Keep Your Pages Short and To The Point
Website pages that are long are ok if you have appropriate content to display all together. For the most part, short pages that are precise in their content convert the best. Avoid stuffing a bunch of content into a page just to make it look like you have a lot to say. Key internet marketing tips will tell you to keep your content rich and simple.
Fail #7: Do Your Images Look Like Billboards On Your Site?
When uploading photos to your site, make sure you size them appropriately. Photos on blogs look best if kept around 300-350 pixels. Photos that are too large can be overwhelming. On the other hand, large front page banner photos can draw people into your site with a beautiful picture display.
Now some of these examples are extreme and may seem like no-brainers but you would be surprised how many people are not paying attention to what makes a good website. Just one of these Fails on your website can increase your bounce rate and drop the time on site.
Try implementing these tips and see what happens. These are good guidelines to follow as a base structure for your website and internet marketing.
Epic Website Fails!
To wrap up what makes a good website suck, we would like to leave you with an entertaining video of Website Fails. Please, whatever you do, don't take advice from these sites for you will surely be the laughing stock of web designers.
Read our related articles:
What Makes a Good Website is an Awesome Question
4 Simple Thoughts About What Makes a Good Website