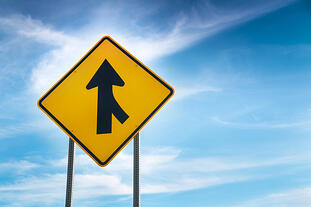 Are you wondering why your competitors are showing up with reviews, images, maps, and full descriptions in Google, but you're not? This is part of the new Google Plus for business. Google Plus for business now has the ability to link to your Google Local business page. This creates advanced search results for your business. Stay ahead of the curb and merge your accounts today!
Google+ Has Changed Local Search Results
Local search results are now showing more information for local businesses. These changes were made after Google dumped their "Places" listings and replaced it with Google+ Local.
Get Your Business Up to Speed on Google+ Local
Your Places listing will still show up in Google searches, but without merging it with your Google+ Page, you're missing out on customer engagement.
Why is Google+ Local Important for Your Business?
We know Google+ seems like just another social media account like Facebook, Twitter, and LinkedIn…but the truth is it is one of the most important social media accounts for local businesses. If you ignore Google+ Local you will miss out on search features that can help your business get more customers online.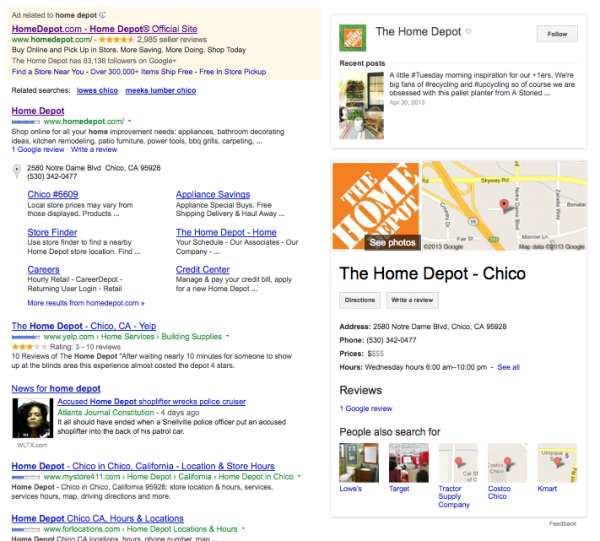 Benefits of Google+ Local & Merging Your Accounts:
1. Improved Search Results: If your business is optimized on Google+ Local you will rank higher in search results.
2. Expanded Visuals: When clients search for services related to your company they will see a search result with posts, images, descriptions, videos, tabs, and reviews.
3. Direct Interaction: By merging your Google+ account with Google Local your search result will now be interactive. Searchers will be able to click on videos, write reviews, and read your recent posts within search results.
4. Word of Mouth Recommendation: This is one of the easiest ways to improve the rank of your company in search results. Google+ Local uses a 30 point scale for customers to rate your service, business, food, décor, etc. Each review you get contributes to your overall score and can push your business above your competitors in search results.
5. Multiple Locations or Departments: Do you have multiple departments or locations? Google+ Local has updated listing guidelines that allow multiple departments. This is especially helpful for companies who have multiple unique departments, physicians with multiple locations, lawyers, and more.
6. Managing Local: Your local account now allows you to appoint multiple admins to your Google+ Local page. This is helpful if you have appointed someone within your company to manage your local page.
7. Influencers: Any searches made in Google Search, on Google+, or Google+ Local will feature results from user's Google+ Circle connections.
It is important to note that your Google+ and Google+ Local page are different. Not sure if you have a Google+ Local page? If you had a Google "Places" listing then it is very likely that you have a Google+ Local page already created. The bad news is, anyone can claim your business listing! Learn how to claim your Google+ Local page here!