Lead Generation Requires Patience and Action to Attract the Right Customers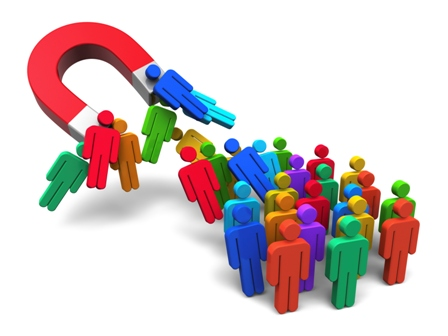 Online lead generation may seem like a tough business, but once you get a feel for a few simple lead generation techniques, site traffic is almost certain to pick up. Grow your business online – and beyond - by utilizing these five simple methods to generate leads.
1. Rework Your Web Copy
Without good, relevant copy on your website, the rest of your lead generation techniques will not be effective. If your site is lacking in this department, and you just don't have the time to rewrite your website, hiring a professional copywriter may be the best route to enhanced lead generation. On the Web, words are your most powerful sales tool and the foundation for your lead generation efforts. Everything else – videos, photos, graphics –while no less important, is there for support. Make sure your copy is sending the right message.
2. Transform Your Blog
There's a reason why information has become one of the most valuable marketing tools in the online toolbox. Consumers often turn to informative blog entries to evaluate new products, check out local businesses and pick up tips on solving various problems. A blog topic that draws interested readers is drawing potential customers in at the same time. Your blog also serves as a vital way for your business to rank in the search engines.
By creating consistent content that uses relevant keywords, people will begin to find exactly what they are looking for and clicking on your business in the search results. If you don't have a blog, start one now!
3. Create Forms on Your Website
These should be inescapable. Be sure that it's a simple process for site visitors to sign up for your mailing list or blog, and make sure they can't miss the sign-up form. In addition, give them a reason to want to enroll: Offer a discount, white paper, or access to a sale or create a giveaway contest. The latter has proven especially popular with online merchants and consumers alike.
Be sure that the emails you send out to your mailing list provide more than mere advertisements. Entice your subscribers with a newsletter full of helpful information. Give subscribers a reason to stay interested in your business. Give them something they will value.
4. Attract a Facebook Following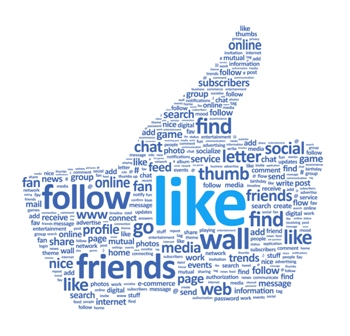 Creating a Facebook page for your business is free and easy. Not only that, but it's a simple way to sample the attentions of the millions of potential customers who visit the social networking site every day. Your business's Facebook fan page will boost exposure for your business, and serve as one of your best lead generation techniques, so long as you maintain a presence there.

Give potential customers a reason to "like" your Facebook page – offer a discount or a special prize in exchange for their frequent attention. Entertaining information like trivia or weird stories in the news that relate to your industry, can also help keep your fans engaged.
While you're at it, check out Twitter, Tumblr, Google Plus and LinkedIn. There are plenty of potential customers on these social networking sites just waiting to hear from your business. Acquire more leads by reaching out to the millions who frequent these sites multiple times each day.
5. Network with Non-Competitive Companies
Set up your site to link to those local businesses and entrepreneurs that target a similar consumer group but don't actually compete directly with your company. Establish relationships with these companies and let them know what you're up to. When they return the favor and link to your site, you all benefit from additional Web traffic.
Of course there are many more lead generation techniques to help you get more customers, but these are five of the big ones to help get you started.
What techniques are you using to get more customers?